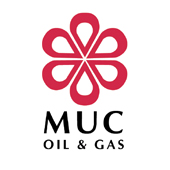 P.O.Box 67647, Sharjah, United Arab Emirates
Location :
Office # 902 Bel Resheed Tower, Buhairah Corniche Road
Key Personnel : Nidhil Krishna - Business Development
Company Profile
It is a Multi-Discipline Engineering Consultancy Firm providing Consultancy Services in Engineering, Project Management, Specialized Engineering Studies & Analyses, and Safety & Environmental Engineering for the Oil & Gas and Allied Industries. MUC Oil & Gas is becoming a major player in the Middle East, especially the Gulf Region. MUC Oil & Gas aspires to establish its global presence in the Oil & Gas and Allied Industries in the near future through committing to "Integrity and Excellence".
Fujairah

P.O. Box: 4986 Fujairah
Office # 9, Fujairah Free Zone Phase 1,
Al Mina Road, Fujairah,
United Arab Emirates.
Tel: +971 9 228 1319
Fax: +971 9 228 1348

Abu Dhabi

P.O. Box: 41816 Abu Dhabi
Office No. 25,
Union National Bank Building,
3rd Floor, Field 5,
Piece 17 Al Corniche Street,
Abu Dhabi, U.A.E.
Tel: +971 2 6331882
Fax: +971 2 6331886
Classification(s) :
Location
Advertisement