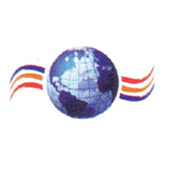 P.O.Box 42892, Sharjah, United Arab Emirates
Key Personnel : Mr. Selvan K. Madhavan
Company Profile
Global Paint is one of the leading manufacturing and supplying of UAE, dealing with the production of all type of Paints , Construction chemicals, Bituminous products, Gypsum joint Compound , Waterproof and allied products . Established in the year 2006, since the establishment our organisation has proved itself as a consistent supplier of uncompromising quality products. Global paints become stronger with a compelling presence in the Paint Industry .

Global Paint FZC handled by a team of dedicated highly qualified professionals and experienced expertise. The company under its management is very much focused and is commited to render high range of quality products at the best prices to its valued customers.

Mostly our sales is concentrated in UAE and GCC market apart from this we do export to African countries, Malaysia, Singapore, Mauritius and other Countries as well.Our company remains current with the industry development with close working relationship with Industrial Orginazitions and standard Global parterners.We provide our Client service with top quality and at most value thereby gaining and holding there esteem and loyalty.
Classification(s) :
Advertisement