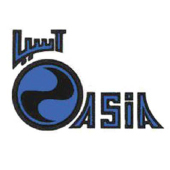 P.O.Box 61007, Dubai, United Arab Emirates
Key Personnel : Mr. Anil Mathew - Manager
Company Profile
Asia Electro Mechanical Company Ltd. was founded in 1977 and is market leader and stockist of Pipes & Fittings, Valves, Flanges, watermeters, hangers, gaskets, bolts, & nuts, A/C spareparts etc. for water, oil & gas, sewage, plumbing, firefighting and HVAC works

Since then, the company established two branches; one in Saudi Arabia and one in Jebel Ali Free Zone in Dubai. The company represents leading manufacturers from different areas in the world and employs team of highly skilled engineers, technicians, and sales personnel to ensure the best service possible.

Our best customers are: Oil and Gas Companies, HVAC Contractors, fire fighting contractors, Industries, Mechanical & Pipeline Contractors, Sewage & Water Contractors. Ministries and all type of building services.
Classification(s) :
Location
Advertisement