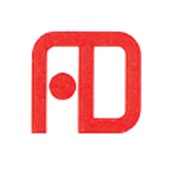 P.O.Box 360, Abu Dhabi, United Arab Emirates
Location :
Abu Dhabi
Key Personnel : W. Nagasawa - Senior Supervisor (GS Department)
Company Profile
In the summer of 1967, the late Sheikh Zayed Bin Sultan Al Nahyan (the former President of the United Arab Emirates and the former Ruler of Abu Dhabi),may his soul rest in peace, took the decisive step of allowing the Japanese companies to acquire oil concessions in the Emirate of Abu Dhabi, which until then had been granted only to Western companies. Taking this opportunity, three Japanese independent oil-refining companies, Maruzen Oil Co., Ltd., Daikyo Oil Co., Ltd. (these two companies have since then merged into the present Cosmo Energy Holdings Co., Ltd.) and Nippon Mining Co., Ltd. (now JX Holdings,Inc.) took part in an international tender for a concession area relinquished by Abu Dhabi Marine Areas Ltd., (ADMA), and submitted the winning bid. On 6th December of the same year, an agreement concerning the exploration and development of the Mubarraz oil concession area in Abu Dhabi offshore areas was signed.
On 17th January, 1968, Abu Dhabi Oil Co., Ltd. (Japan), (ADOC), was established with a capital of 600 million yen, equally subscribed to by the three companies. In September 1969, the exploratory well No.1 successfully produced the long-awaited crude oil. This underground structure was given the name of Mubarraz Oil Field, and was the first step towards ADOC's success in Abu Dhabi. Although the United Arab Emirates, (UAE), was founded on 2nd December, 1971, ADOC had advanced into this area before the nation came into existence. In May 1973, the production of oil began, and in June 1973, the first shipment of Mubarraz crude oil left for Japan.
Classification(s) :
Advertisement