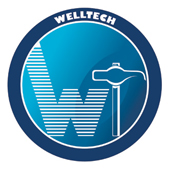 P.O.Box 133247, Mussafah Saniyah, M44, Abu Dhabi, United Arab Emirates
Location :
Mussafah, Abu Dhabi
Key Personnel : Biju AK - Technical Director
Company Profile
Welltech Electro Mechanical has been a leader in the field of Mechanical, Steel & Aluminium Fabrication, Electrical, Sand Blasting, Painting & Manpower supply to premium sector industries. We started our business in the year 2013 with a team of young and flamboyant engineers with flash of creativity at hearts. We are determined to meet high moral & ethical standards in performing our work at every level of our organization & in every location in which we operate.
The true concern towards the said values & quality policy in which Welltech hinges upon made us possible to occupy an enviable niche & posses an inimitable legacy.With confidence evinced in Welltech by its valued Clientele & a brighter perception empowered with state-of-the art technological know how, Welltech is all set to new trails towards the incessant blues of opportunities.
Classification(s) :
Advertisement